The Next Generation in Cryogenics and Superconductivity. This feature introduces outstanding young professionals (under 40 years of age) who are doing interesting things in cryogenics and superconductivity and who show promise of making a difference in their fields. Debuted in the Summer 2006 issue, the feature has presented many young persons whom we are proud to see have indeed lived up to that promise.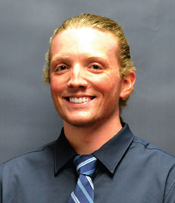 Reece Adams, 23
My educational and professional background: I obtained an engineering associate in science-transfer degree at Spokane Falls Community College in 2018, a bachelor's degree in materials science and engineering at Washington State University in 2020 and am currently finishing a materials science and engineering master's degree at WSU. In my undergraduate career, I maintained an internship at an aerospace composite layup facility, Unitech Composites. I also had an undergraduate research position at the Hydrogen Properties for Energy Research (HYPER) Laboratory and a technical assistantship at the Composite Materials and Engineering Center (CMEC). Much of my educational and professional experience is centered around mechanical testing and manufacturing of polymer and polymer-matrix composite systems.
How I got into cryogenics: I was first introduced to cryogenics at the HYPER Laboratory at Washington State University. As an undergraduate researcher here, I supported a transition of research to plastically deforming thin polymer films for cryogenic fuel storage bladders through the gelbo flex testing of mylar and PEEK in liquid nitrogen. I quantified the ability for these thin polymer films to endure a combined torsional and compressive load at 77 K. Moreover, I aided in the development of the Cryogenic Accelerated Fatigue Tester (CRAFT), a mechanical load frame capable of performing tensile testing and tension-tension fatigue testing in a liquefied hydrogen environment.
My mentor and my experience with them: The mentor that I currently frequent the most is P.K. Northcutt II. He is the skills manager at the HYPER lab, and I utilize his insight often for a variety of professional questions, reviewing presentations, or helping me improve my cover letter, curriculum vitae, or resume. His professional background has minimal overlap with mine, which permits a unique and essential perspective on how I can improve both in academics and industry.
My present company/position: I am a research assistant at the HYPER Laboratory.
My contributions to the cryogenic field: I have developed a full mechanical and thermal characterization of selective laser sintered (SLS) AlSi10Mg, A6061-RAM2, and PA840-GSL. The AlSi10Mg testing results were employed in characterizing the cryogenic performance of an additively manufactured heat exchanger composed of this constituent. The ceramic reinforced Al6061 (A6061-RAM2) results demonstrated the improvement observed both mechanically and thermally over the current heat exchanger constituent. Lastly, the polymer matrix composite (PA840-GSL) data was incorporated in characterizing the effect that scan spacing and print orientation have on thermal insulation and mechanical performance at cryogenic temperatures so that boiloff may be reduced in liquid hydrogen fuel tanks while sufficient mechanical strength is maintained.
What are the most important developments in cryogenics? Developing material testers that exhibit the capability to simulate the environment and loading of cryogenic applications is one of the most significant developments in recent years for cryogenics. A variety of systems and subsystems are required to simulate these environments and ensure repeatedly accurate and precise results. To definitively assert that a material is a safe and effective solution for a cryogenic application, these load frames are an essential piece of the puzzle. Therefore, much of my work features the use of a cryogenic load frame in determining fundamental material performance at cryogenic temperatures.
What advances do you hope to see in the future? Complex problems often require complex solutions. As such, I hope to see the utilization of highly complex, multi-
material composites for applications where extreme thermomechanical loading is present. Currently, research surrounding composite employment in these applications is limited, especially for composites manufactured via additive manufacturing. To fully harness the potential of composites and ensure their safe deployment in a cryogenic environment, much more materials testing will be required. I think that we are still a decade or two away from seeing this level of material complexity in extreme environments.
Where can readers find out more about your projects? To know more about my experience and education, here is my LinkedIn: www.linkedin.com/in/reecemadams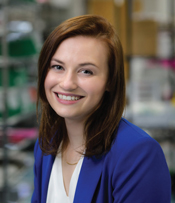 Del Pierson, 23
My educational and professional background: I hold a BA in Physics from Colby College in Waterville ME, and I currently work at XMA Corporation. Previous to XMA, I interned for Nanocomp Technologies in Merrimack NH, now part of Huntsman Corporation. I worked in their carbon nanotube fuel department before transitioning to their heater department. At XMA, a manufacturer of passive RF and millimeter wave components, I work as a sales engineer focusing on the space and quantum computing industries.
How I got into cryogenics: I began in cryogenics through my role at XMA. As the liaison between our engineering team and cryogenic customers, I am able to shape the way XMA solves problems and creates new products.
My mentor and my experience with them: I have had a variety of mentors throughout my professional career, including Kelly Patton from Colby College, Mark Banash from Nanocomp, and Marc Smith from XMA Corporation. Dr. Patton taught me quantum mechanics and is a very inspiring woman in the field. Dr. Banash gave me freedom at Nanocomp to pursue projects I was interested in and helped me discover my love of thermodynamics and material science. Marc pushes me outside of my comfort zone and celebrates my successes, lending a hand when I am in need. I am very thankful to have started my career in a variety of nurturing environments.
My current company/position: At XMA, I am a sales engineer largely focusing on quantum computing and space applications. This sets me in the front and center of our cryogenic products. I have helped develop a multitude of high density and high thermalization products for the quantum computing field. I have also helped with the design and production of cryogenic calibration tools and brand new infrared filters.
My contributions to the cryogenic field: My contributions to the cryogenic field focus on cryogenically compatible passive RF components. These include high density multiport attenuator blocs, high density single port attenuators, TRL and SOLT cryogenic calibration products, and IR filters. In addition to the design and launch of these products, I have helped conduct material research on resistive chip substrates to determine the material with the best combined thermal and RF performance. Finally, I am a coauthor on an upcoming paper from the QED-C focusing on enabling technologies for quantum computing. I believe I have made a large impact on the quantum computing hardware industry throughout my time in the field.
What are the most important developments in cryogenics? One of the biggest challenges I see in the cryogenics arena is calibration at low temperatures. The RF industry is guided by a league of mil/aero standards and has high fidelity equipment for test and measurement procedures. These standards are not yet set for cryogenic temperatures, largely due to a lack of capable equipment. Through my sales role, I have been able to chat with a multitude of professionals to gather information on next steps. As a manufacturer of hardware, XMA can easily and immediately take this information directly from the sources and make turnkey solutions to start addressing this lack of equipment. This has been one of the most exciting parts of my time in the cryogenic field.
What advances do you hope to see in the future? In the future, I look forward to seeing the outcomes of quantum computing, including advances in the medical field and climate change. As we ramp up cryogenic equipment, we are supporting more and more qubits, which I see leading to advances such as new drug development and better weather forecasting to predict catastrophes. I believe these advances, ultimately enabled by cryogenic research, will save and improve lives.
Where can readers find out more about your projects? In order to keep users and students informed about the crossroads of cryogenics, quantum computing, and RF, I have a blog on XMA's website. In addition, I write regular LinkedIn updates outlining our advanced products and successes in the industry. Blog: www.xmacorp.com/resources/dels-blog, LinkedIn: www.linkedin.com/in/madeline-pierson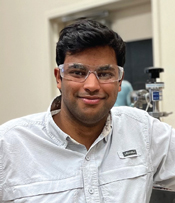 Matthew P. Shenton, 23
My educational and professional background: I received a B.S. in mechanical engineering at Montana State University in May 2020. At that point, I had held an engineering internship with the Boeing Company and had fielded job offers from Boeing and other engineering companies. However, I decided to pursue a graduate degree and in August 2020, I began my graduate studies at Washington State University, pursuing a Doctorate in mechanical engineering in the Hydrogen Properties for Energy Research Laboratory (HYPER) under Dr. Jacob Leachman.
How I got into cryogenics: When I had decided to go to graduate school, I started researching potential topics and advisors. I knew I wanted to stay in the west, close to my roots, and I wanted a research topic in the thermo-fluid sciences. I came across Dr. Leachman and the HYPER lab at Washington State University and wanted to know more about liquid hydrogen. Dr. Leachman and I had a few phone calls back and forth, discussing the projects and the future of this industry. Those conversations created excitement about the research that was being conducted with liquid hydrogen as a renewable energy. I visited the facilities in person and discussed the project that I would be working on when I started my graduate studies, and I was hooked.  It was the perfect fit. The huge potential of liquid hydrogen for a wide variety of applications and my interest in heat transfer and fluids aligned, so I signed on as a graduate student.
My mentor and my experience with them: Dr. Jacob Leachman has been my mentor for the past two years. I came into this field with zero background knowledge. His experience and guidance throughout my studies have been invaluable for my confidence that I can successfully work in this field. Working with Dr. Leachman has felt like working with a colleague trying to solve complex issues regarding liquid hydrogen rather than a more traditional mentor/apprentice approach. His teaching style uses his own personal examples in the cryogenic field to try and teach new techniques effectively by asking how I would solve the problem rather than just telling the answer. He fosters a collaborative work environment within the lab.
My present company/position: I am still a graduate student at Washington State University working towards a Doctorate in mechanical engineering.
My contributions to the cryogenic field: To reduce boiloff losses in liquid hydrogen systems I am working on numerous projects to characterize thermal properties of different materials at liquid hydrogen temperatures (20 Kelvin). With the support of the DOD, I am part of a larger project to create a long-term storage vessel that will reduce the boiling losses significantly and provide proof that different machines can be powered effectively off liquid hydrogen. I am characterizing the thermal conductivity of an additively manufactured aluminum and a polymer composite. I am also looking at characterizing the thermal conductivity of aerogel in different environments including vacuum, immersed in gaseous hydrogen, and immersed in liquid hydrogen. Finally, I am characterizing the hydrogen boiling curve to effectively derive and utilize hydrogen convective heat transfer coefficients for novel storage vessel designs. I recently wrote an extensive literature review that is in review to be published at the Cryogenic Engineering Conference in 2021. 
What are the most important developments in cryogenics? The developments in long-term storage and infrastructure for liquid hydrogen systems are concepts that are limiting the field at the current time. Boiloff losses account for a large amount of unused energy. We need to mitigate or eliminate these losses to address the challenges of making liquid hydrogen a commercially viable energy carrier. All my graduate research has been to characterize different thermal properties of materials or fluids so that we can design better storage vessels which will mitigate these boiloff losses.
What advances do you hope to see in the future? I envision a world that runs off liquid hydrogen. The benefit of hydrogen's high specific energy (energy per mass) isn't utilized at full advantage due to the low energy density (energy per volume) of gaseous hydrogen. Liquid hydrogen storage provides the answer. I want liquid hydrogen to not only be used to propel humanity into the stars for long-term space flight, but also utilize it as the primary power source for terrestrial applications. Long-term space flight is the key to understanding the outer reaches of our universe, and we need a long-term power source to sustain these deep space missions. On the terrestrial side, agricultural applications are limitless due to the amount of power provided by equipment and other assorted energy costs on a year-to-year basis. This field is gaining traction, so now is the perfect opportunity to get in on this interesting, rapidly advancing field.
Where can readers find out more about your projects? The website for the HYPER lab can be found at this url: https://hydrogen.wsu.edu/. This website details all the projects, facilities, and colleagues that we have working on this research.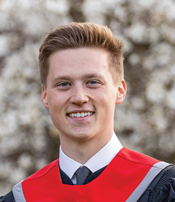 Jacob Lesauis, 24
My educational and professional background: In May of 2021, I completed my bachelor's degree in mechanical engineering at Washington State University (WSU). During my undergraduate degree, I held internships in systems, manufacturing and new product development engineering. In addition, I worked in the Hydrogen Properties for Energy Research Laboratory (HYPER) under Dr. Jacob Leachman. I have since transitioned into pursuing a master's degree in mechanical engineering at WSU where I am currently beginning my second semester. My thesis involves quantifying ortho-parahydrogen reaction rates of common cryogenic materials.
How I got into cryogenics: During my sophomore year of college, I began searching for a lab that incorporated both renewable energy and aeronautical engineering, two of my passions. I began emailing professors to discuss their work and ran into Dr. Jacob Leachman's small, yet rapidly growing lab. I was invited to interview and was impressed by both his passion and intensity. I was hired on to lead the core team, a group of undergraduate students who help improve the culture, efficiency, and professionalism of the lab before moving on to specific research projects. The following semester, I joined the Cryocatalysis Hydrogen Experimental Facility (CHEF). For over two years, I helped then Phd candidate Carl Bunge rebuild CHEF, run liquid hydrogen tests, and ultimately develop an automated safety system to passivate the experiment in case of emergencies. Now that Dr. Bunge has graduated and moved on to MIT as a postdoc, I have taken over as the graduate lead.
My mentor and my experience with them: My mentor for the past three years has been Dr. Jacob Leachman. His guidance throughout the years has been exactly what I needed to become both confident in my abilities as an engineer and comfortable in asking for help when needed. He gives me the freedom to fail but also the support to succeed. Immensely complex engineering problems, encouraging words, and tough love have culminated in a great experience at WSU and have prepared me for my challenges ahead.
My current company/position: I am a master's candidate in the Hydrogen Properties for Energy Research Laboratory at WSU.
My contributions to the cryogenic field: In the quest for zero boiloff liquid hydrogen storage, I have worked on the Heisenberg vortex tube project that aims to reduce boiloff by utilizing the ortho-parahydrogen endothermic reaction to reduce ullage temperatures. With support from our partners at Plug Power and the Department of Energy, our team has performed over 100 liquid hydrogen tests, and we have successfully identified a method to reduce liquid boiloff significantly. This technology, in conjunction with any liquid hydrogen storage vessel, can drastically improve the long-term storage and viability of hydrogen as a fuel for the future.
What are the most important developments in cryogenics? Being on a team that is focused on reducing boiloff and increasing hydrogen's viability has opened my eyes to the logistical challenges of storing, transporting, and efficiently utilizing cryogenic fluids. With that being said, I feel that some of the most important advances in cryogenics are going to be improvements in both long-term storage and efficient hydrogen production.
To address these problems, we have developed a method to actively cool ullage gases, and my thesis aims at determining the ortho-parahydrogen reaction rates of common cryogenic materials. By knowing these reaction rates, engineers will be more equipped to design more efficient systems for both terrestrial applications and those above.
What advances do you hope to see in the future? In the future, I would like to see more liquid hydrogen powered transportation. Gaseous hydrogen is a great starting place, but the density benefits of hydrogen's liquid form far outshine its less dense companion.
Luckily, we are already seeing these vehicles come to life. From ferries like the MF Hydra to a Baja 1000 truck produced by the company First Mode, liquid hydrogen powered vehicles are here to stay.
Where can readers find out more about your projects? If you would like to see more of what the HYPER lab has to offer check out our website: https://hydrogen.wsu.edu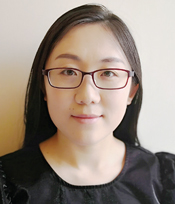 Wenjuan Song, 32
My educational and professional background: I hold a PhD in electrical engineering, with expertise in applied superconductivity, awarded by Beijing Jiaotong University, China, in 2019. I worked as a research assistant at Robinson Research Institute, Victoria University of Wellington, New Zealand from 2016 to 2018.
My research expertise is the protection of electrically powered aircraft propulsion systems using superconducting fault current limiter, R&D of high efficiency and low loss superconducting applications for electrical aircraft systems in a cryogenic environment, including superconducting fault current limiters, superconducting cables, electromagnetic analysis for superconducting power applications, AC loss calculation and measurement.
How I got into cryogenics: I first heard about "superconductivity" when I was a Masters student. I heard some PhD students in our lab talking about how superconductors can revolutionize power system and its apparatuses by reducing their losses and weight significantly. Furthermore, I had a chance to assist one of the PhD students carrying out cryogenic testing for a superconducting coil using liquid nitrogen. For a Masters student who majored in electrical engineering in 2013, it was amazing, inspirational, and unbelievably awesome. From that time on, a seed was planted into my mind that I would like to pursue my PhD career in the field of superconductivity and cryogenic technology. After getting a scholarship and entering my PhD, I was lucky to work on superconductivity with Professor Fang, one of the most famous researchers on large scale power applications of superconductors in China. Soon after that, I realized that superconductors without cryogenics are not superconducting at all; therefore, learning about cryogenics went to the top of my priority list.
Later on, during my PhD and postdoc careers, I carried out many characterization experiments in the cryogenic environment, at 77 K and 65 K using liquid nitrogen. Recently, with the current development around bringing liquid hydrogen into aviation, cryogenics becomes a more critical topic to investigate.
My mentor and my experience with them: I do have some mentors who encouraged, inspired, and guided me towards high quality and meaningful research for the cryogenic and superconductivity communities and human life, including Emeritus Professor Du-Xing Chen, Dr. Zhenan Jiang, and my PhD supervisor Professor Jin Fang.
My present company/position: Since May 2019, I have worked as a postdoctoral research associate at Applied Superconductivity laboratory, University of Bath, United Kingdom. In March 2022, I will join The University of Glasgow, UK as a lecturer/assistant professor for "electrically powered aircraft and operations."
Awards and honors received: I was endorsed as "Global Talent" by the Royal Academy of Engineering, United Kingdom in 2021 and have been featured as a talented Women Early Career Researcher for International Women's Day, representing the Department of Electronic & Electrical Engineering from The University of Bath in 2021. I also received the "Best Presentation Award" in 2020 and 2018 from IEEE's International Conference on Applied Superconductivity and Electromagnetic Devices and an "Excellent PhD Thesis Award" from Beijing Jiaotong University, China, in 2019.
My contributions to the cryogenic field: I was involved in an international project to build a 6.5 MVA/25 kV superconducting traction transformer in a subcooled cryogenic environment at 65 K in liquid nitrogen. The project is a collaboration between Beijing Jiaotong University, China, China Railway Rolling Stock Corporation (CRRC), Innost, Times New Material, Lince, and Robinson Research Institute, Victoria University of Wellington, New Zealand. I was in charge of the numerical modelling of superconducting windings to reduce AC loss, i.e., the thermal load for the cryogenic cooling system. For the first time, I successfully built a finite element model for the 6.5 MVA traction transformer windings at 65 K, which could calculate the thermal load accurately. This assisted the design stage of the superconducting transformer.
My contribution to the cryogenic field is also through conducting experiments and fabricating demonstrations on superconducting fault current limiters used as a protection solution for an electric propulsion system in electric aircraft. At the University of Bath, I successfully developed a helical superconducting fault current limiter with compact size and light weight. Many AC loss measurements and fault limiting experiments were carried out with liquid nitrogen, which shows that the proposed fault current limiter could halve the AC loss and limit the fault current peak by up to 75%.
What are the most important developments in cryogenics? From my viewpoint, the most challenging development in cryogenics is cryocooler advancement and development of high efficiency high power cryogenic cooling systems for future electrical powertrains in transportation applications that offers low mass density, low heat leakage with low cost, simultaneously.
What advances do you hope to see in the future? I would like to see more off-the-shelf cost-effective cryogenic components, cryocoolers and cryogenic cooling systems with large cooling capacity for large-scale power applications. I believe current developments around implementation of superconducting devices in power systems and electric aircraft will provide the right motivation for cryogenic manufacturers to invest in accelerating cryocooler and cooling system advancement.
Where can readers find out more about your projects? My projects and research outputs can be found through: LinkedIn: www.linkedin.com/in/wenjuan-song-428306194, Google scholar: https://scholar.google.com/citations?user=u0osotEAAAAJ&hl=zh-CN, ResearchGate: www.researchgate.net/profile/Wenjuan-Song-3, University of Bath Pure system/research portal: https://researchportal.bath.ac.uk/en/persons/wenjuan-song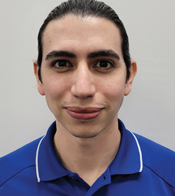 Marco A. Guerrero Nacif, 33
My educational and professional background: I hold a B.S. in Mechanical Engineering, Cryogenic Fluid Management.
How I got into cryogenics: I joined NASA in the summer of 2018 as a Mechanical Experimental Equipment Engineer, and I've been supporting the Cryogenics Test Laboratory in Kennedy Space Center since day one as a cryogenics research engineer.
My mentor and my experience with them: I consider myself incredibly lucky for having Adam Swanger of the Cryogenic Test Laboratory at NASA Kennedy Space Center, as my mentor. Beyond cryogenics, he's mentored me in engineering, physics, manufacturing, design, and many other applications. His dedication to my success is why I am in the cryogenics engineering field today.
My present company/position: NASA/Cryogenics Research Engineer
My contributions to the cryogenic field: Classification of cryo-adsorption within nanotube composite materials (aerogels). Exploration of passive cooling insulation in composite materials as a product of desorption. Thermal insulation system testing, at full range vacuum (1x10-5 torr to 760 torr) and 77 K – 353 K temperature range. The principle of measurement is a steady state boiloff calorimetry using LN2 as direct energy meter.
What are the most important developments in cryogenics? I see energy storage (rocket fuel, automobiles, etc.), superconductivity and quantum computing as very important. We are currently working on projects that cover energy storage and quantum computing.
What advances do you hope to see in the future? I hope I get to see a hydrogen utopia where we maximize the utilization of hydrogen in every industry as an energy source. This could take several decades but we already start seeing some of those advances today. Also, I would also like to witness ITER developments as well as CERN and JWST. Great time to be alive!
Where can readers find out more about your projects? I am the creator of UniversoXplicado, a social media channel for science communication for Spanish speakers. We are currently expanding our reach to many different apps, including YouTube, Facebook, Instagram, Twitter and TikTok. Having the big majority of impact in TikTok with an audience of 400,000+ followers currently. One of the missions of the channel is to promote STEM with a primary focus on physics engineering and cryogenics. https://linktr.ee/universoxplicado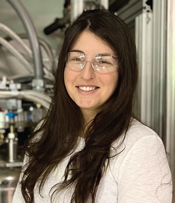 Chelsea Crabb, 34
My educational and professional background: Master of Science in Mechanical Engineering, Washington State University, August 2022.
How I got into cryogenics: When attending an event showcasing research labs in the engineering college, Dr. Jacob Leachman's HYdrogen Properties for Energy Research (HYPER) Lab stood out. We discussed lab projects and the extreme conditions under which experimentation was done, and I was hooked. I'd made the connection between cryogenics, aerospace and renewable energy applications. I now continue with my graduate degree to advance technologies in green hydrogen as an energy carrier.
My mentor and my experience with them: Thanks to Dr. Leachman's nomination I attended a Blue Origin U@Blue Mentorship Event and was paired with Dawn, a senior manager in aerospace engineering. Two and a half years later, we continue the mentorship and through our conversations I've learned it's okay that we all have good days and challenging days. What's important is to persevere, problem solve and move forward. The discussions also encourage me to stay focused, reinvigorate my excitement (It's always fun to share a passion!), and inform my decisions as I navigate my career.
My current company/position: Research Assistant on the HYPER team, building a thermal model of a polymer matrix composite (PMC) liquid hydrogen fueling tank and leading the operation of the Mobile Hydrogen Generation Unit (MHGU). MHGU is a self-contained unit which generates and liquefies hydrogen used to support off-site fueling of an industry drone tank.
Awards and honors received: I was listed on the Presidents Honor Roll for six consecutive semesters where I was recognized for having a 3.75 GPA or higher in the first semester and maintaining a 3.50 GPA or higher thereafter. Being within the top 12.5% of my junior class, I was invited to join Tau Beta Pi and was inducted in 2018.
My contributions to the cryogenic field: Producing and fine-tuning a thermal resistance network to model the thermal behavior of a lightweight PMC fuel tank and better understand the boiloff time. Designed to hold 2.5 liters of liquid hydrogen, the PMC material is lightweight and the thermal coefficients are not yet known experimentally. My research has determined upper and lower limits of these coefficients, effectively bounding best- and worst-case scenarios to inform future revisions to the tank geometry.
What are the most important developments in cryogenics? The climate crisis motivates a need for alternative sources of energy. Continued investigation into applications for hydrogen-powered vehicles is a key component due to the current levels of CO2 emissions. As autonomy of self-contained hydrogen fueling stations improves, more obscure locations will become a possibility and change the landscape for hydrogen as a renewable energy source.
My work addresses this need with an emphasis on system development and concept of operations for small-scale and medium-scale hydrogen generation and fueling stations. We will need scientists in the field and at the chalkboard with an exceptional understanding of the fueling stations to troubleshoot existing issues and to provide continuous development of the next generation of fueling stations.
What advances do you hope to see in the future? Large-scale vehicles, such as airplanes, commercial trucks and cargo ships transitioning from traditional fuels to the use of liquid hydrogen as an energy carrier, would be a game changer. A lack of infrastructure to generate and supply liquid hydrogen, and a need for government funding to build this infrastructure, challenge these developments. The international collaboration between companies to move this technology forward and get the infrastructure in place will be critical to this development. I would also like to see the integration of wind and solar energy as an input to power hydrogen electrolysis to make green hydrogen such that all input resources and products are not harmful to the environment in any way.
Where can readers find out more about your projects? If anyone would like to discuss specific areas of my research, I invite them to reach me at [email protected], or at linkedin.com/in/chelseacrabb. My profile can also be found via hydrogen.wsu.edu. 
Share this post: