Tackling the Rapidly Expanding Hydrogen Power Industry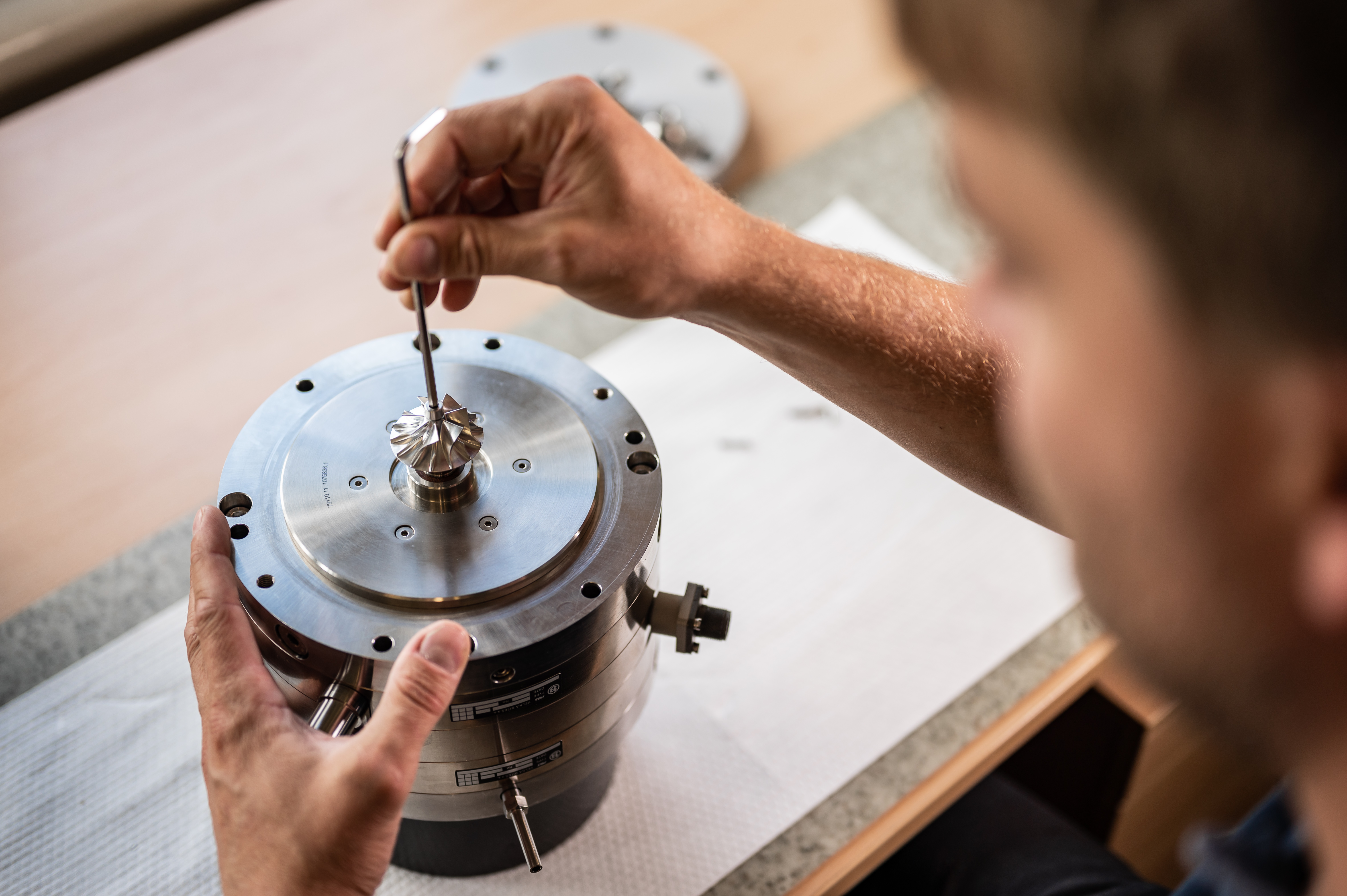 PBS Velka Bites has been in the cryogenic business for more than 35 years. Today, its cryogenics engineering capabilities include everything from preliminary calculation through design, manufacturing and assembly, to testing and user optimization of its cryogenic products. Since the late '80s, PBS has been developing and supplying cryogenic turbines for the liquefaction of helium. Both liquid and gaseous helium applications must meet extremely demanding technical requirements not only in the design and construction phase but also in terms of production processes, final assembly and testing. PBS became one of the few companies in the world able to independently provide all these stages of cryogenic device production under one roof. The company's offering of cryogenic devices has gradually expanded to include turbines and compressors, designed to work with other gases utilized in modern cryogenics. To date, all cryogenic products of PBS have been used for inert gas applications, but their design applies to other gases as well. Today, PBS is a major supplier of cryogenic turboexpanders, compressors, pumps and cryogenic drive units for the world's leading manufacturers of cryogenic products. 
Cryogenic turboexpanders manufactured by PBS benefit from the use of aerodynamic bearings. This design solution brings several advantages in the form of maintenance-free operation, the absence of contamination of the working gas with lubricant from the bearings and the absence of an oil management system for the turboexpander. Another competitive advantage of turboexpanders with aerodynamic bearings compared to turboexpanders with magnetic bearings is significantly lower acquisition and operating costs. 
Based on extensive practical experience in the field of small cryogenic turboexpanders, PBS is now well prepared for the current and future rapid development of hydrogen technologies. This year, the HEXT/CTE 300 turboexpander will be introduced to the global market. The new cryogenic turboexpander is designed with hydrogen applications in mind and builds on the successful turboexpanders HEXT/CTE 100 and HEXT/CTE 200. Thanks to the unique design of aerodynamic bearings, the shafts of HEXT/CTE expanders are placed on a film of working gas. Various models of cryogenic turboexpander HEXT/CTE 300 with an electric generator will be suitable for high volume liquefaction, especially of hydrogen and helium, and for air separation. Its cooling power reaches up to 100 kW, and the mass flow starts at 300 g/s. 
The significant competitive advantage is the integration of a high-speed electric generator, which allows the output energy of the thermodynamic cycle to be converted into electrical energy that is returned to the liquefaction process. The energy reuse process reduces the energy demands of the entire liquefaction process and increases its overall efficiency. The HEXT/CTE 300 can be customized for various applications and a wide range of inert and other gases, according to specific customer applications. 
PBS provides direct and indirect support for all its cryogenic products during installation, commissioning and after-sales service, and we also offer professional technical training for service personnel. PBS cryogenic products are used in healthcare, science and research, air separation, CO2 capture and the aerospace industry. PBS has supplied Linde Kryotechnik with a number of its cryogenic products, which now work reliably in a range of research and development institutes including CERN in Switzerland, ESS in Lund, Sweden, ILK in Dresden, Germany, and The Max Planck Institute, also in Germany. 
PBS has been involved in precision engineering for more than 200 years and has gained significant expertise in high-speed cryogenic equipment during the last 35 years. As a result, PBS is well-prepared to manage the fast-paced advancement of cryogenics and the rapidly expanding hydrogen power industry of the future. www.pbs.cz/en
Image: PBS cryogenic turboexpanders, HEXT/CTE 100. Credit: PBS
Share this post: