Cryogenic Treatment Applications Find Potential in the Energy Sector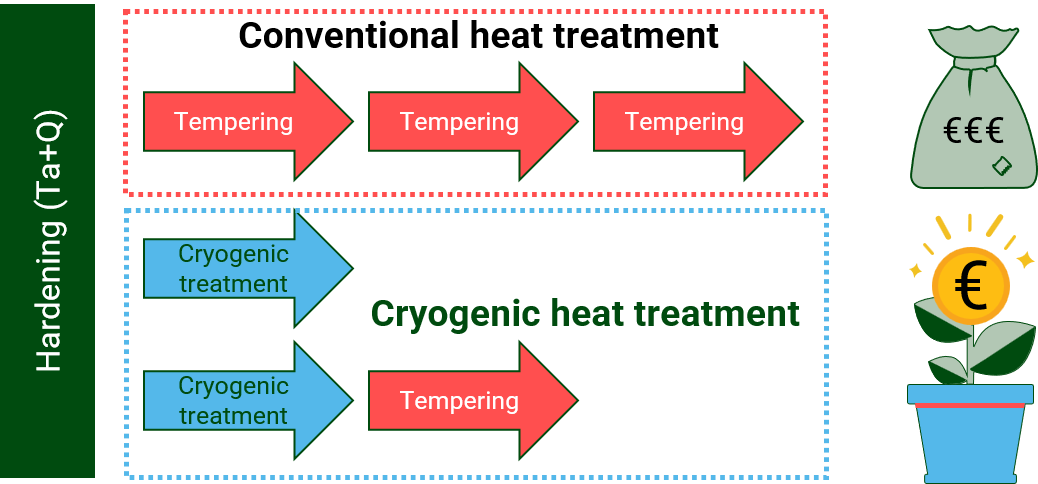 Energy Sector and Metallic Materials
Simultaneously improving known materials and exploring new alternative material options for applications in demanding environments for the energy sector (offshore wind power, solar power, biomass power, fission and fusion, geothermal power, hydroelectric power) is one of the leading engineering research endeavors today[1]. A unique combination of high corrosion resistance, toughness, strength, machinability, and wear resistance is required for materials used in energy applications.[2] Metallic materials used in the energy sector can be classified into ferrous and non-ferrous alloys. The most commonly used ferrous alloys in the energy sector are various grades of stainless steels, structural steels, duplex steels, low alloy and high alloy steels[1-5]. When selecting non-ferrous alloys, it is important to consider the application and its environment. Generally, the commonly used non-ferrous alloys are copper alloys, titanium alloys, aluminum alloys and nickel alloys[1-5].
Energy Sector Diversity
The challenges of each energy sector are unique.[1-5] This is due to the different environments to which the materials used to produce energy are exposed (high temperature, high pressure, saline environment etc.).[1-5 For example, in the wind and solar sectors, one of the common challenges that cannot be avoided is particle erosion of the material[1-3] Compared to other sectors, corrosion is the main challenge in geothermal and hydropower.[4,5] What is common to all sectors, however, is the desire to prolong the life of the material (component, tool, etc.), which can be achieved by manipulating the microstructure, applying coatings or heat treatment.[3]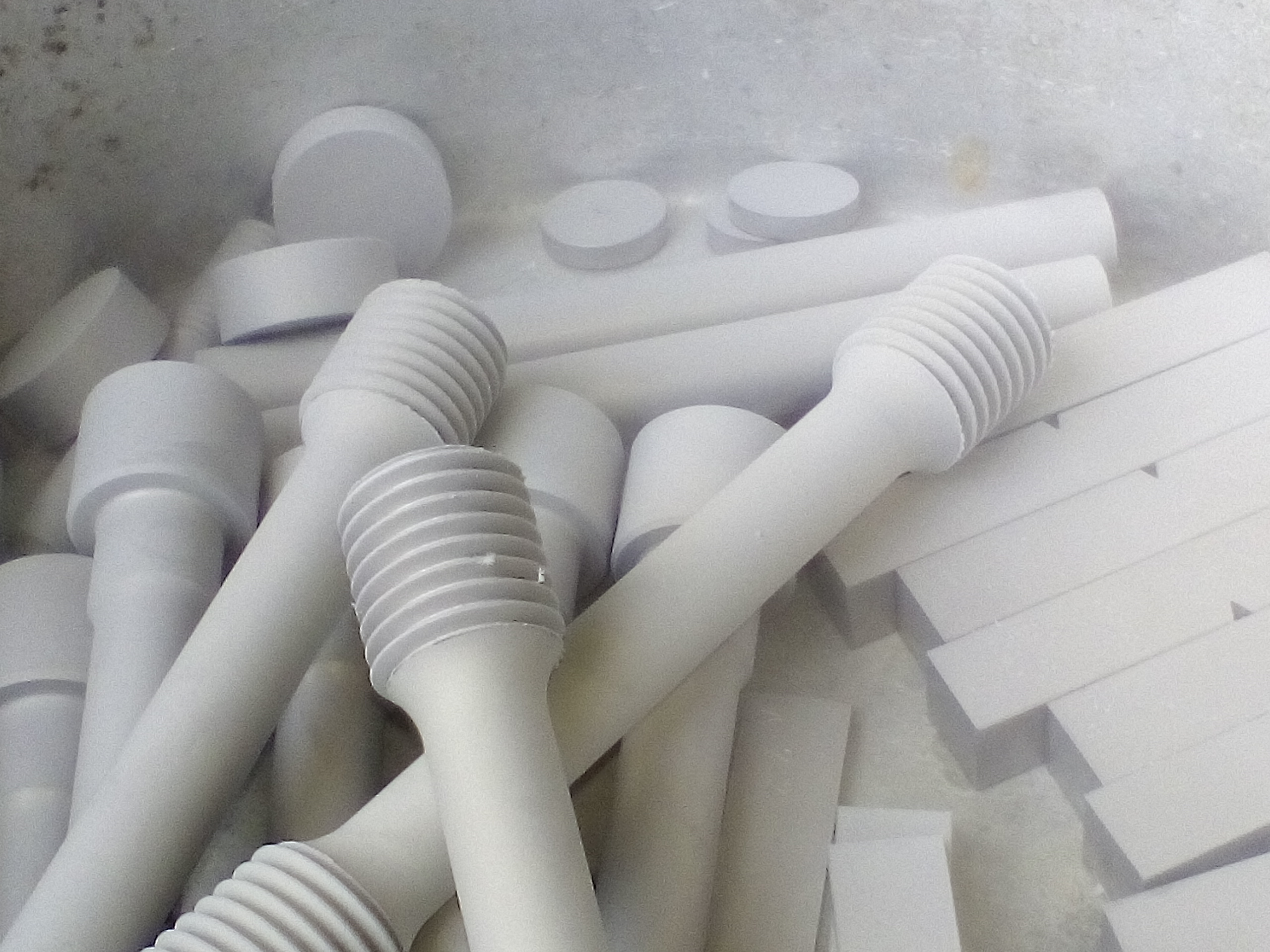 Cryogenic Heat Treatment of Materials
In the last five years, cryogenic treatment has emerged strongly (in spite of its origins in the late 19th century and its observations and applications in the NASA program in the '60s and '70s) as an additional step in the heat treatment of various ferrous and non-ferrous alloys, providing improvements in various properties.[3] Cryogenic treatment fundamentally changes (Figure 2) material properties (hardness, toughness, strength, ductility, corrosion and wear resistance, etc.) through the primary mechanisms of enhanced austenite to martensite transformation and increased carbide precipitation[3] (when discussing ferrous alloys). Cryogenic processing exposes materials to temperatures below 273 K.[3] There are three known cryogenic treatments: conventional (CT in range 273-193 K), shallow (SCT is in a range of 193-113 K) and deep cryogenic treatment (DCT is below 113 K).[3] For cryogenic treatments, liquid nitrogen is usually used (77 K).[3,6] There are four parameters to consider when subjecting material to cryogenic processing: soaking temperature, soaking time, cooling rate, and cryogenic processing sequence.[6] The cryogenic treatment is usually followed by one cycle of tempering (Figure 1) or, in some cases, even this step is no longer necessary.[3,6] In recent years, so-called multistage cryogenics has emerged. In this case, the heat treatment consists of a rapid cooling down to deep cryogenic temperature and a subsequent heating up to a shallow cryogenic temperature in a cyclic manner with several repetition cycles.[6] Various studies on different materials have shown great potential for cryogenic treatment, which can be tested and applied in the energy sector.[6]
Cryogenic Treatment Missing Link for Widespread Use
Despite the positive feedback on the cryogenic treatment of materials, there are still some contradictory results on the same tested material, where, on the one hand, there was an improvement in properties and on the other hand a deterioration after the application of cryogenic treatment. This demonstrates the need for studies to move from a trial-and-error approach to a scientifically supported and systematic framework for the application and development of cryogenic treatment. With advanced techniques and novel research we will be able to gain in-depth fundamental knowledge of the various mechanisms of this treatment and its impact on the desired properties.[3,6] This is further important not only in relation to the changes of the base material, but also with respect to the phenomenon of DCT-induced surface changes, such as whisker growth.[7]
Current Research
The previous and current results of my work and research have shown that low temperature treatment has a great potential to become a major technical development in materials science, while at the same time, being a green and effective technique. Additionally, the process can have a beneficial effect on both the bulk and surface of the material. Within the current work, in response to the increased demand for material improvement in the energy sector, I/we are trying to achieve the optimized microstructure, improved residual stress state, surface and corrosive resistance of selected ferrous alloys with the combination of DCT.
Acknowledgement
The project is funded by Alexander von Humboldt Foundation under PostDoc Fellowship.
References
1. Almosni et al. 2018, STAM, 10.1080/14686996.2018.1433439
2. Jovičević-Klug et al. 2020, Metals, 10.3390/met10040434.
3. Kumar and Singal 2015, RSERFH.
4. Tayactac and Manuel 2022, IOP, 10.1088/1755-1315/1046/1/012007.
5. Jovičević-Klug 2022, doctoral thesis, 10.13140/RG.2.2.29906.22727.
6.Jovičević-Klug 2021, Materials, 10.3390/ma15072574.
Author References
1. Group of Corrosion, Department of Interface Chemistry and Surface Engineering, Max-Planck-Institute for Iron Research, Düsseldorf, Germany
2. Alexander von Humboldt Research Fellow, Bonn, Germany
Figure 1: Conventional vs. cryogenic heat treatment. Credit: Patricia Jovičević-Klug
Figure 2: Example of cryogenically heat-treated samples for further material testing. Credit: Patricia Jovičević-Klug
Share this post: