Partnership Revolutionizes Healthcare with the MAGNETOM Terra 7 Tesla MRI Scanner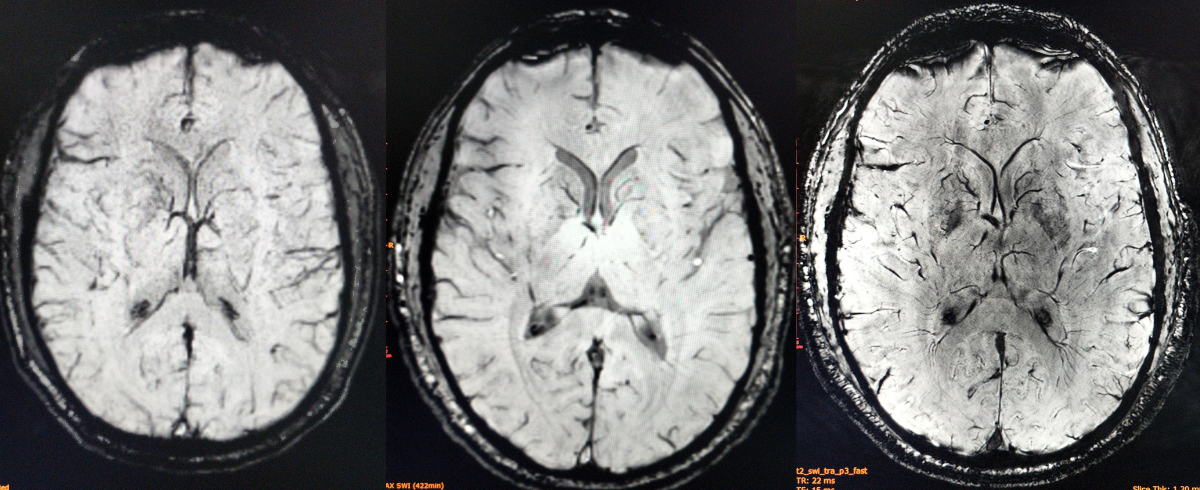 The University of Illinois Urbana-Champaign (UIUC) and Carle Health, a vertically integrated healthcare system with hospitals, physician practices and a medical school, have formed a unique partnership to co-own and operate a Siemens Healthineers MAGNETOM Terra 7 Tesla MRI scanner. This collaboration has significant implications for both research and clinical care. The scanner, with its high-powered magnetic field and advanced neuroimaging capabilities, offers transformative potential. 
The Siemens Healthineers MAGNETOM Terra 7 Tesla MRI system combines cutting-edge technology with the power of a 7 Tesla magnet. This magnet strength is significantly higher than the 1.5-Tesla or 3-Tesla magnets commonly found in MRI machines. It was developed and distributed by Siemens Healthineers, the healthcare division of global conglomerate Siemens GA. 
The acquisition of the 7 Tesla MRI scanner is a result of equal contributions from Carle Health and UIUC, marking a first-of-its-kind collaboration between the two institutions. The usage time of the scanner is equally divided, with each institution receiving three and a half days per week. Carle Health primarily utilizes the scanner for clinical patients and clinical translational research, while UIUC focuses on advanced neuroscience applications and technology development. Some projects, however, are collaborative, involving both institutions in terms of time, tools and expertise. 
The scanner is housed at the Carle Illinois Advanced Imaging Center in Urbana, specifically in the Carle MRI suites, ensuring a comfortable and convenient environment for patient care. Placing this jointly owned scanner in a clinical setting serves the purposes of advancing scientific knowledge and benefiting the greater community. The collaborative effort between UIUC and Carle extends to researchers in Carle's Clinical Imaging Research Program and the university's Biomedical Imaging Center, a shared research facility within the Beckman Institute for Advanced Science and Technology, an interdisciplinary research institute located on the UIUC campus.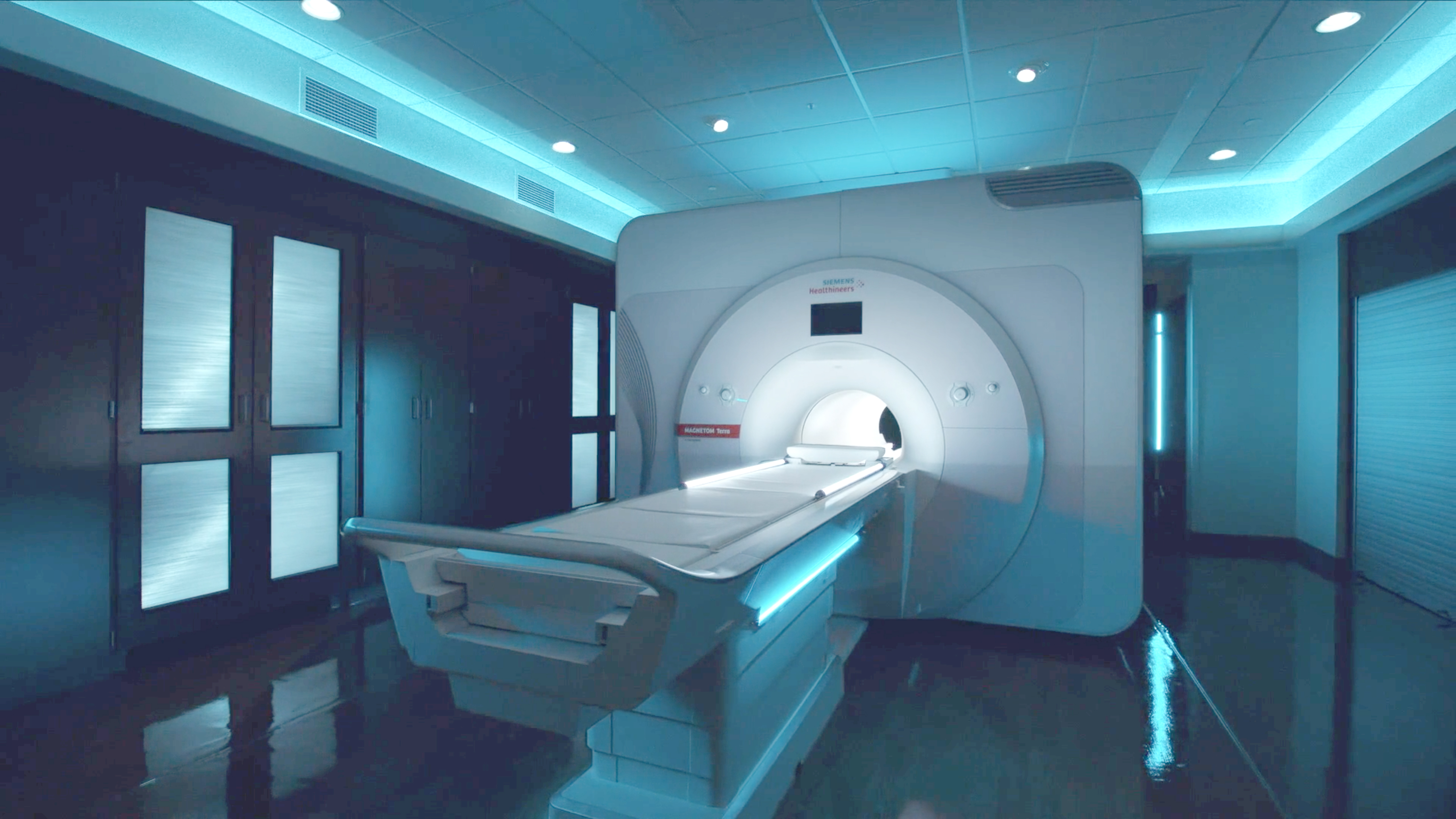 Groundbreaking Imaging: How It Works and Its Unparalleled Distinctions-The MAGNETOM Terra 7 Tesla scanner possesses a unique dual-mode functionality, enabling seamless switching between clinical and research tasks according to the specific needs of Carle Health and the university. This versatility is not commonly seen in scanners of such strength, and it brings together clinicians, researchers and technicians to tackle new challenges. BIC is responsible for the university's engagement with the MAGNETOM Terra 7 Tesla scanner and currently operates three MRI scanners, including two MAGNETOM Prisma 3 Tesla human whole-body MRI scanners and one Bruker 9.4 Tesla preclinical animal MRI scanner, which are used for various research purposes in fields like biomedical, materials, agricultural and fluid mechanics research. 
The excitement surrounding 7 Tesla technology stems from the exceptional image quality it provides. Images generated at 7 Tesla field strength are not only sharper but also transformative compared to those produced at lower field strengths like 1.5 Tesla or 3 Tesla. The level of detail enables researchers and clinicians to make observations that were previously impossible. This can have life-changing and even lifesaving implications. For example, imaging the brain at 7 Tesla field strength allows for the definitive identification and diagnosis of early signs of conditions like focal cortical dysplasia, which is associated with epilepsy and can cause seizures.
MRI scans, including those with 7 Tesla field strength, do not expose patients or research participants to radiation. However, standard safety precautions are still necessary due to the strong magnetic field. Extensive screening is conducted to ensure individuals do not have metal implants or devices that should not enter a strong magnetic field. While some electronic implants may be compatible with lower field strengths, ongoing testing is being conducted to determine their compatibility with 7 Tesla MRIs. The MAGNETOM Terra 7 Tesla scanner is approved by the Food and Drug Administration for human clinical assessments of brains and knees.
The excitement over the 7 Tesla MRI scanner has prompted several opportunities to learn more about its technology. An option at the Illinois MRI Exhibit at the Beckman Institute provides the chance to engage in the history of MRI technology in Champaign-Urbana, including Big Red, the very first human MRI scanner. Additionally, the Champaign-Urbana Population Study is actively recruiting participants, offering involvement in a comprehensive brain and cognitive health study inspired by the new scanner. Individuals can also reach out to the Biomedical Imaging Center at the Beckman Institute for inquiries regarding research projects related to the MAGNETOM Terra 7 Tesla scanner. Projects that are not UIUC-related can also be considered, as BIC is a resource available to university and non-university users who pay a slightly different rate to use the facilities. 
The partnership between the University of Illinois Urbana-Champaign and Carle Health, and their co-ownership of the Siemens Healthineers MAGNETOM Terra 7 Tesla MRI scanner, has paved the way for groundbreaking research and advancements in clinical care. The scanner's unique capabilities, along with its equal utilization by both institutions, highlight the collaborative efforts and dedication to advancing scientific knowledge and community well-being.
Image 1: Three MRI scans of the same brain demonstrate the difference between 1.5 Tesla (left), 3 Tesla (center) and 7 Tesla (right) MRI. Credit: Carle Health; Image 2: The 7 Tesla MRI scanner co-owned and operated by UIUC and Carle in the Carle Illinois Advanced Imaging Center in Urbana. Credit: Carle Health
Share this post: