Beyond Gravity Austria Masters the Cold Frontier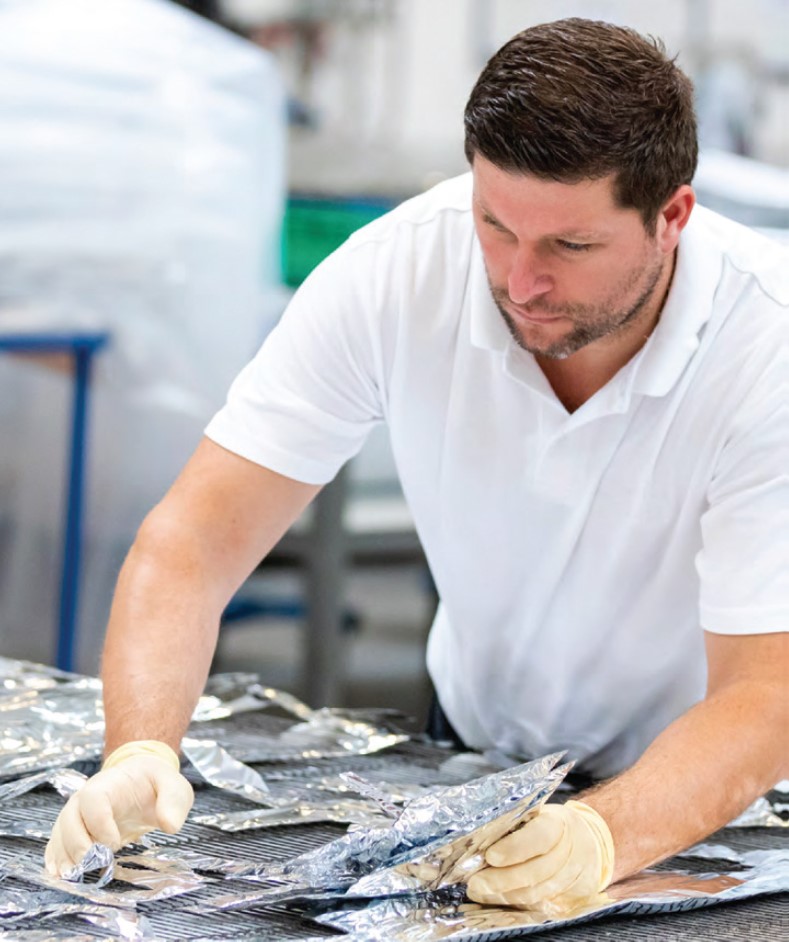 Beyond Gravity Austria, formerly known as RUAG Space Austria and Austrian Aerospace, has undergone a transformation and emerged as a leading player in the global space systems industry. With a rich history spanning more than three decades, Beyond Gravity specializes in the development, production and integration of thermal insulation for a wide range of applications, including space systems and cryogenic technologies. 
Since its inception in 1991, Beyond Gravity has played a pivotal role in the space industry, contributing to the success of more than 800 satellites designed for scientific research, Earth observation and communication missions. These satellites rely on Beyond Gravity's thermal insulation solutions to maintain optimal operating temperatures in the harsh conditions of space. 
One of the company's standout achievements is its expertise in developing thermal insulation for cryogenic systems. Since 1993, Beyond Gravity has been a key player in creating insulation solutions for superconductors cooled with liquid helium. These superconductors are integral to technologies like magnetic resonance imaging (MRI) and nuclear magnetic resonance (NMG) machines, superconducting accelerators and helium liquefiers. The company's innovations have also extended to insulating infrastructure for liquid gas tanks, such as those used for hydrogen or liquefied natural gas (LNG), using nonflammable materials like aluminum and glass-fiber spacers. 
In recent years, Beyond Gravity has intensified its efforts to develop insulation for liquid hydrogen, with a particular focus on long-haul transport vehicles, ships and aircraft powered by liquid hydrogen propulsion systems. Additionally, the company has ventured into partnerships aimed at advancing high temperature superconducting cables and superconducting generators, underlining its commitment to innovation and technological progress. 
With Beyond Gravity's impressive track record in engineering and production spanning more than three decades, it has positioned itself as a trusted partner in the space and cryogenic industries. This is evidenced by Beyond Gravity's operation of a semiautomatic production line that handles tasks like perforation, cutting and assembly of insulation resulting in standard insulation sheets, rolls and customized assemblies. This streamlined production process ensures minimal boiloff, reduced outgassing and efficient insulation installation. 
Beyond Gravity Space, the company's space-focused division, has established itself as a prominent European supplier of multilayer insulation for spacecraft. Topping 80 successful projects to its name, Beyond Gravity Space has become a leader in providing MLI for satellites and instruments. Furthermore, its expertise extends beyond space insulation, as the company has also made significant strides in the field of cryogenic insulation. It offers cryogenic superinsulation solutions for various applications, including helium liquefiers, superconducting magnets and liquid gas tanks. 
The development and production process at Beyond Gravity encompasses thermal and mechanical engineering, layout and design, and production and integration. The company's value chain includes CAD design, prototyping, production (both standard and tailor-made products) and build-to-print services. Beyond Gravity Space is certified to ISO 9001, ISO 14001 and EN 9100 standards by DNV, ensuring the highest quality in its products and services.
One of Beyond Gravity's notable products is COOLCAT, a versatile family of insulation solutions, which includes various types of insulation:
• COOLCAT 2 NW- Used in MRI and NMR systems, offering high thermal performance with a spacered superinsulation design, suitable for cryogenic applications.
• COOLCAT 2 NF- Designed for hydrogen and LNG systems, nonflammable, ideal for applications involving flammable gases.
• COOLCAT 2 LOX- Developed for liquid oxygen systems, compatible with liquid oxygen and nonflammable.
• COOLCAT 2 NI- Tailored for applications with varying magnetic fields, minimizing eddy currents while offering high thermal performance. 
Beyond Gravity innovates to meet customer demands, and its insulation products excel under vacuum conditions. COOLCAT H provides welding protection, reflecting heat and offering insulation properties. Beyond Gravity also offers technical support, insulation installation and consulting services for cryogenic systems, superconducting technology  and space applications, ensuring tailored solutions. Beyond Gravity Austria is a dynamic company with a rich history in space and cryogenic industries. It aims to continue pushing boundaries and remain a key player in global space and cryogenic sectors.
www.beyondgravity.com
[email protected]
Image: Beyond Gravity innovates to meet customer demands, and its insulation products excel under vacuum conditions. Credit: Beyond Gravity
Share this post: